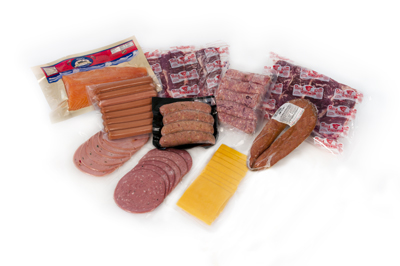 Total Packaging Solutions supplies high quality MAP supplies to leading companies serving the food industry.  From high volume automated packaging lines to specialty processors, TPS keeps your line supplied with standard or custom products:
Vacuum Bags and Pouches
Forming and Non-forming Films
Forming Trays
Custom MAP and Vacuum Packaging Products
Your process depends on the reliable supply of packaging materials.  TPS integrates seamlessly into your MAP supply chain so you focus on your business and not tracking supplies orders.
Your Total Packaging Solution
The TPS approach incorporates the over 25 years of industry experience gained by founder Wayne Cunningham to bring you the "Total Packaging Solution".  We understand the food packaging industry, the equipment, packaging products & technologies, and daily challenges faced by today's packing companies.  Our solution is built on providing:
QUALITY.  We only manufacture high-qualiry, high-reliability products.  Products you can trust to incorporate into your process.  We stand behind all of the products we supply.
DELIVERY.  Today's companies move fast and TPS is with you every step of the way.  We maintain large inventories of our products so orders are fulfilled quickly and efficiently.  And our bi-coastal warehousing facilities mean fast & reliable shipping where, and when you need it.
QUANTITY. Just need one carton?  Need a full shipping container?  TPS can support you through a variety of channels. Buy small lots from our online store.   Or place industrial orders directly with us by calling (860) 644-6994.
CUSTOMIZATION.  TPS offers custom products to promote and extend your brand and help you support your customers.  Whether it's printing options, new product designs, or custom engineered products, TPS is here to assist you.  Contact us to discuss how we can help with your custom packaging needs.
PERSONALIZED SUPPORT. We pride ourselves on giving our customers indiviual personalized service and support.  We build strong relationships with our customers and provide dedicated services that will make them successful.
What is MAP Packaging?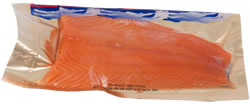 Techniques for extending the shelf life of perishable food items in storage have been used in the US since the 1930's.  In 1970, atmosphere replacement techniques were extended to packaging produce, meat, and seafood for shipping and distribution.
Today, decades of research in the field of Modified Atmosphere Packaging (MAP) has lead to significant advances in materials, equipment, process techniques, and strategic composition of gases for special purposes.
Vacuum and Thermal Forming Products
Vacuum packaging and thermal forming products are other great ways of protecting food and prolonging shelf life.
In vacuum packaging, all air is drawn out of the packaging during the sealing process.  The removal of oxygen slows down the decomposition of food and keeps food fresh and flavorful 3 to 5 times longer than with conventional packaging.  Vacuum packed foods resist freezer burn, keep natural colors and textures, and retain their natural moisture content.  Powdered food products stay dry and do not harden.
Thermal forming is also a popular way to economically package food and other products.  When heated, these forming films conform to the exact shape of the product providing a sealed environment.  Thermal shrinking films are commonly used for frozen products like frozen pizza, ice cream, and convenience meals and offer the benefits of enhanced visual appeal and prevention of freezer burn.  These films are also used for applications in product labeling.