About Total Packaging Solutions
Since 2004, Total Packaging Solutions, LLC® (TPS) has been focused on the manufacturing, importing, and large-scale distribution of environmentally-friendly packaging items for commercial food packers, grocery stores and farmers. TPS founder Wayne Cunningham brings over 25 years of experience in the food service and food packaging industry.
TPS is passionate about eco-friendly packaging solutions; compostable and environmentally-friendly packaging products for produce growers & packers, commercial food packers, and supermarkets. Most TPS products are certified as compostable. These products help to reduce a mounting global waste issue and contamination issues caused by Styrofoam, petroleum-based products, and non-compostable packaging.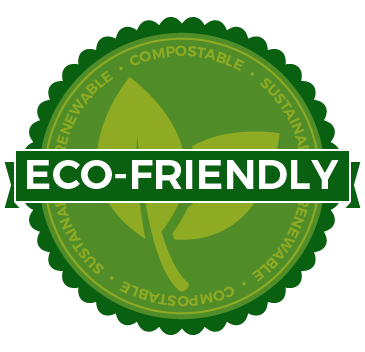 TPS has a strong commitment to customer service and builds long term relationships with clients through a high level of customer service. High quality products, large inventories, and fast and accurate order processing are a few of the ways that TPS keeps customers happy.

Meat and Produce Packagers
"Green" packaging has gone mainstream. Consumers are increasingly looking for eco-friendly packaging solutions in the products they choose. Manufacturers, ready to demonstrate social responsibility and meet this demand, are looking to their packaging suppliers for solutions. Is your company ready to capture this growing eco-packaging market share?
TPS solutions include:
A complete line of compostable packaging trays, containers and packaging films to meet a variety of packaging applications
Certified compostable products mean you can be assured of meeting eco-standards
Superior packaging products mean high-quality that you can rely on
Flexible Ordering & Fast Shipment keep your line running smoothly
Custom Development provide custom shapes, sizes, and printing for any application.

Distributors
If you are an established distributor supplying packaging products to the food packaging industry and you are not yet offering eco-friendly products to your clients, TPS can expand your product offering with high-quality products that are growing in demand. If you already supply compostable products, can your present supplier meet these great TPS advantages?
Complete product line including

Compostable fiber trays, Vacuum bags, forming and non-films, and more.

Standard packs – our products are pre-packed and ready for retail.
Flexible ordering – small or large orders are handled efficiently and accurately.
Large inventories – products are in-stock and ready to ship.
Fast shipments allow you to provide rapid fulfillment to your clients.
Custom products – establish your own unique brand for eco-friendly packaging.