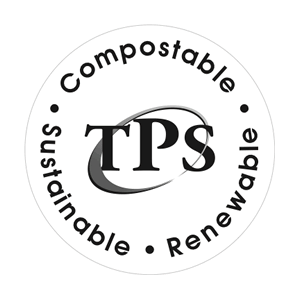 Since 2004, Total Packaging Solutions LLC (TPS) has been focused on manufacturing, importing, and large-scale distribution of environmentally friendly packaging items for both commercial food packers and for foodservice. TPS founder, Wayne Cunningham, brings over 25 years of experience in the food service and food packaging industry.
TPS is passionate about eco-friendly packaging solutions; compostable and environmentally friendly packaging products for the supermarket, commercial food packers, produce growers & packers and the food service industry. Most TPS products are certified as compostable. These products help committed food service companies and food packers to reduce a mounting global waste issue and contamination issues caused by Styrofoam, petroleum based products, and non-compostable packaging.
TPS has a strong commitment to customer service and builds long term relationships with clients through high service levels. High quality products, multiple distribution warehouses, large inventories, fast and acurate order processing are a few of the ways that TPS keeps customers happy.